The lack of remote working options in some businesses is akin to them gambling whether employees will stick or twist when it comes to looking for alternative employment. Research shows that an overwhelming majority (83%) of UK office workers think flexible working is here to stay, with staff wanting to be able to work wherever and whenever suits them best.
The UK workforce is willing to leave their roles in order to realise the benefits of increased flexible working. More than one million people moved from one job to another between July and September 2021, according to a UK Labour Force Survey - 391,000 of which were resignations, the highest spike of both since the survey began.
There could be many reasons for this, such as the age of retirement, risk of illness, and a sudden Covid-induced realisation that there's more out there for them. More money is an obvious one, and there are signs of this with more people staying within the same industry after leaving.
Yet it's flexible working conditions, not money, that is becoming one of the primary motivators and demands in moving jobs now.
More than 50% of UK workers who currently have a hybrid working environment would consider leaving their company if flexible working was removed, according to research released by Microsoft. A separate survey from EY found 39% would like more choice in when they work, 43% where they worked.
The 'Great Resignation' has arrived in the UK, but how can businesses stop employees from leaving in droves?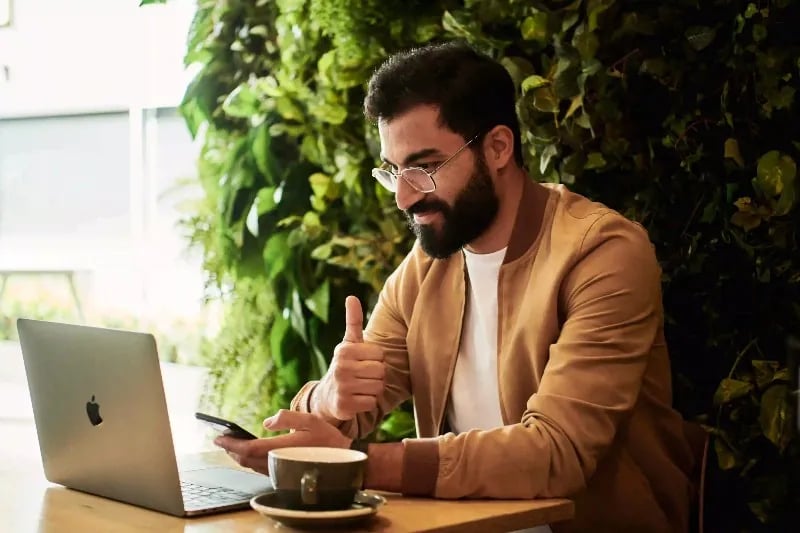 How can businesses boost retention?
False promises of flexible working and one or two days of commuting have been pulled like a rug underneath employees' feet, with many businesses still trying to force staff back into the office. Google recently invested £730 million in an effort to entice workers to return.
Companies need to find a way to keep employees happy and motivated while also creating a culture to attract new hires. Remote working is now seen as a prerequisite, while wages rise just as fast as inflation.
In the UK, the last quarter of 2021 saw nearly 1.2 million jobs lie vacant, a record number. Companies are struggling to fill roles where workers are in extremely high demand and are seeking out jobs with better pay or opportunities. As a consequence, many firms have been left understaffed.
Which is starting to cause a worldwide crisis. The demand for talent is skyrocketing, creating a sellers' market: workers have more leverage than ever, and many can afford to cherry-pick a role that aligns more with their values and desires.
Companies must work hard to keep their team happy, and so here we give a few top tips on how to keep employees from joining the 'Great Resignation':
1. Embrace flexibility
A new study has revealed nearly three quarters (72%) of workers would choose flexible working over going back to the office full time even if they were handed a 10 per cent pay rise.
Clearly, flexibility is pretty high up on the priority list for employees and businesses that are seen to force staff back into the office, may just see their teams walk away. The future of work is going to be providing flexible work environments, in terms of place, time, job description, and career progression.
Employees demand choice and are threatening to go elsewhere if this isn't provided. But this often means being able to tailor working conditions to each and every member of staff. Allowing employees to work from a variety of different locations also means providing them with remote technology and software solutions to boot.
Technology that drives flexibility in hybrid work, remote work, shifting teams, and flexible hours will go a long way in improving the employee experience and sense of wellbeing.
2. Provide opportunities to grow
Let's pretend your strongest workers handed you their letter of resignation. What are you going to do to change their mind? Why not just ask them? By understanding how you as a business can create their dream job, you are then in a fortunate position to make it happen.
Tech workers, especially, want more training opportunities — almost every technology employee (91%) said so in the TalentLMS and Workable survey report.
Research has shown that a significant predictor of whether employees are engaged is how enthusiastically they answer the question, "Does my job make good use of my skills?" Promote from within whenever possible. Guide employees on their career path, wherever it leads, within the company. Just as products need a roadmap, so does each employee.
Essentially, showing your current employees that you value them even more than potential new hires by providing them with new opportunities to grow and progress.
3. Invest in technology
Frustration with laptops, desktops, networks, and systems that don't work well, is unfortunately a problem that was magnified during the pandemic when many remote employees were literally left to their own devices.
Our own research revealed over half of UK employees (56%) have waited up to three hours extra to resolve an IT issue since moving to remote work, a new survey has found.
There's also widespread confusion about how to proceed when technology doesn't work which is starting to affect productivity, as one in four remote workers (25%) said poor performing IT equipment made it hard to work and 31% unable to effectively communicate with colleagues.
Flexible working is here to stay, but it seems no one's told the IT departments, who are having to constantly keep up with new issues with old investments. Businesses need to think smart about how they support a remote workforce
What is the answer to the 'Great Resignation'?
When every employee needs a functioning laptop and steady internet connection to connect with their peers and fulfil the bare minimum of their duties, they're one technological hiccup away from grinding to an unproductive, radio-silent halt.
The good news is better technology is a big part of the solution. and thankfully, remote IT solutions exist, like Smart Locker systems, that enable businesses to provide IT equipment to employees at all hours of the day. Smart lockers enable IT Support Teams, to quickly, and easily secure, manage and distribute hardware.
86% of UK workforces said they wanted the option to pick up replacement equipment using a self-service system, while three quarters (76%) welcomed the use of smart lockers that housed replacement IT equipment, ready to collect and use if they encountered an IT problem.
By using smart lockers, it is possible to drop off broken equipment and pick up a loaned replacement. Employees can simply log their support requests in their support portal and swap out their equipment at their closest hub — saving valuable time, resources and therefore - money.