With

no set-up costs or lengthy project investment required

there is no faster way to improve the performance and reduce the cost of your Digital Workplace services.
Open up new revenue streams, deliver more and delight your customers with Velocity Smart Collect.
We make Digital Workplace support truly Digital
Do you get the feeling that everything has gone digital except for digital workplace support?
Most aspects of IT support are now automated, repeatable with support being self-serve or remote. Everything except for the delivery and collection of IT equipment which still takes 20% of IT Support teams time.
This creates a series of challenges for IT Managed Service Providers
Which is why we created Velocity Smart Collect™
The only ServiceNow Smart Locker solution designed specifically for IT Managed Service Providers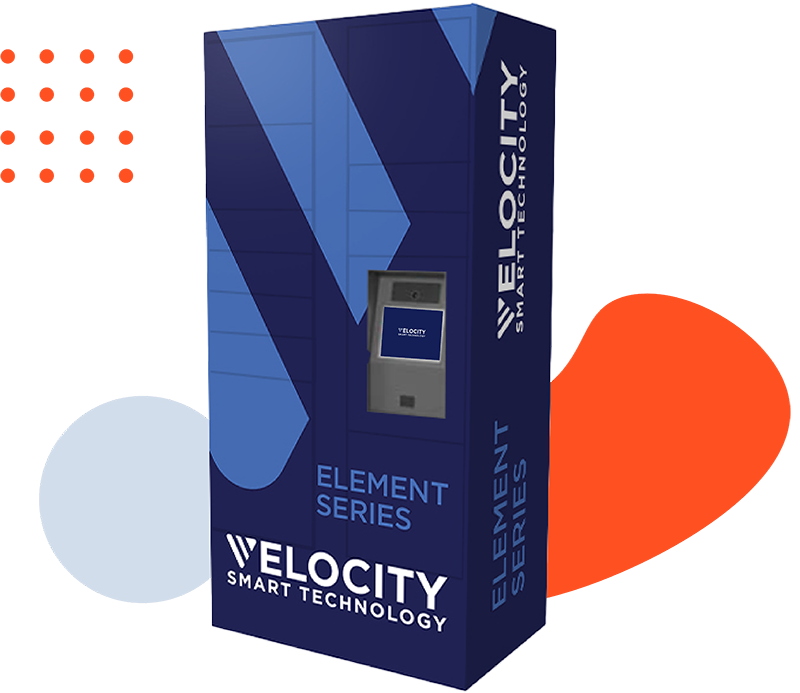 Designed from the ground up for IT Managed Service Providers
Smart Collect™ is the first Smart Locker solution designed by IT Service Management experts

for

IT Managed Service Providers
We worked for over 30 years for leading IT Managed Service Providers, so we understand exactly what is needed to deliver a truly end-to-end Smart Locker service to meet the exacting service levels needed by modern IT Managed Service teams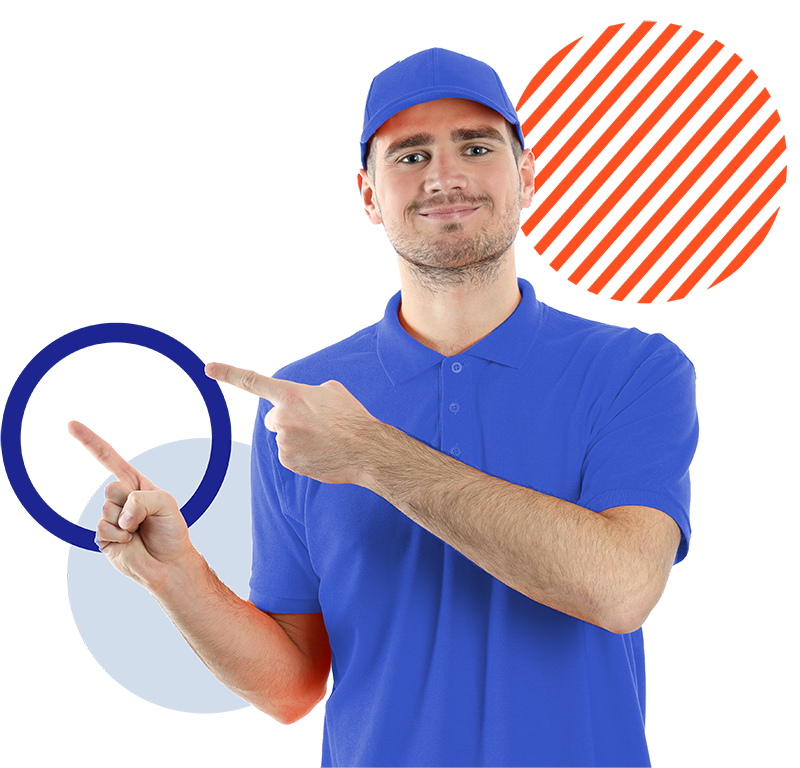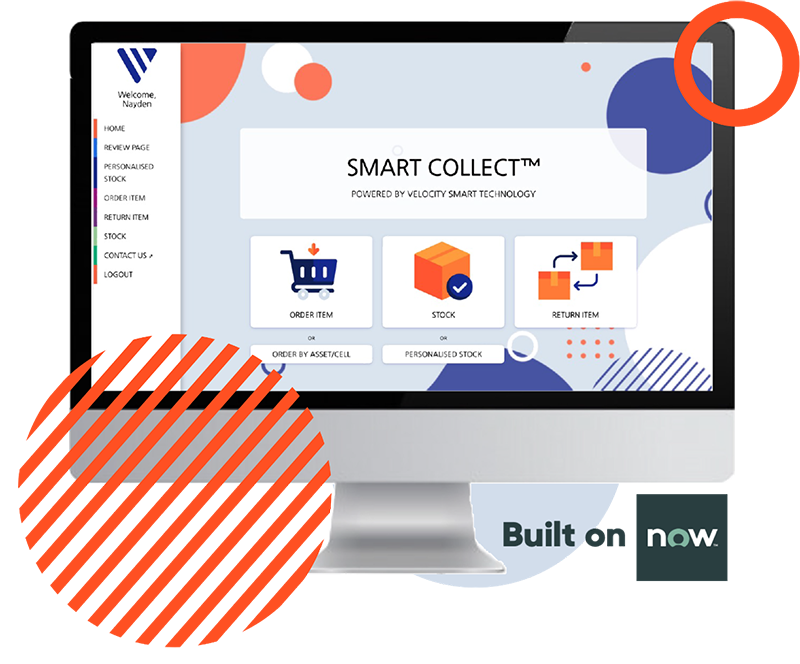 Velocity Smart Collect™ is uniquely designed for MSP multi-tenanted ServiceNow platforms
We created Smart Collect™ to work the way you work with your clients
As the world's first 'Built on Now' ServiceNow certified application for Smart Lockers, Velocity Smart Collect™ is designed for multi-tenanted customer environments and can be deployed to your customers' own instance of ServiceNow or your MSP shared-service instance of ServiceNow (supporting multiple customers).
Our solution creates no technical debt, no external systems to manage, and no complex training or adoption activities to support staff or end-customer employees.
All customer data, business rules and processes are safely and securely kept on the customers' own systems. This also supports rich data reporting and automatically enables full asset life-cycle audit trail management.
Become a Digital Workplace Innovator
Velocity Smart Collect™ enables you to become a leader in Digital Workplace Support
Whatever your goals for Digital Workplace Support, knowing that every aspect of IT equipment delivery and collection are integrated, secure and automated allows you to deliver the future of your Digital Workplace portfolio
Which is why IT MSP's working with Velocity are already achieving amazing results..
Request fulfilment speeds of over 95% faster than traditional manual delivery.
IT Teams are saving between 20-40% of effort in managing IT assets and peripherals.
Up to a 20-point increase in Net Promoter Score and CSAT for like-for-like tickets compared to traditional fulfilment approaches.
Introducing 24x7 replacement equipment models to all sites with a locker – saving resources or increasing customer value.
VELOCITY SMART COLLECT
How Smart Collect™ delivers MSP's Digital Workplace Support
Velocity Smart Collect™ allows you to control every employee and support team task relating to Smart Lockers from within ServiceNow.
Your support teams now get notified when Smart Lockers and Smart Vending machines need restocking, freeing up time and making most employee requests zero-touch and self-serve.
TRANSFORM YOUR SERVICES
You can deliver more with Velocity Smart Collect™
Velocity Smart Collect™ helps you to transform how you provide Digital Workplace support.
Powered by ServiceNow's workflow and automation you can transform how you provide your services to your customers.
We provide the full range of End-to-End Services you need
We understand that you don't just need a great Smart Locker solution; you need an end-to-end global service to allow you to provide great Digital Workplace Services for your customers.
Velocity is already delivering to IT MSP partners in Energy and Utilities, Manufacturing, Security and Defence, Aerospace, Nuclear, Healthcare, Medical Supplies and the Automotive industries across Northern and Latin America, Europe, South Africa, Nordics and the APAC region.
We used our experience working for IT MSPs to create a complete end-to-end set of services tailored for IT Managed Service providers which means we take all the hard work out of providing a Smart Locker solution, so you can get on with providing outstanding Digital Workplace services.
Device Delivery and Certification
We have a network of logistics partners to deliver devices worldwide.
And our
Hardware Certification model
works with both our hardware partners and Eurofins, our certification partner, to manage the certification of vending machines and lockers as required for new countries around the world.
Global Support
We provide a comprehensive range of support services, which are designed to augment your Digital Workplace Service model, including:
Vending and Locker Break-Fix

Smart Collect support and monitoring

Restocking

Reconfiguration
We also provide engineer training to help your teams support devices in your locations.
Global Device Manufacture
To deliver the global supply chain resilience you require, we partner with a range of Vending and Locker manufacturers to deliver the right Smart Devices for you.
We manufacturing partners in USA, UK and Europe we are able to help you to select the right device, with the right features and certification wherever you need them deployed.
End-to-End Implementation
We give you the peace of mind that comes from our end-to-end implementation service. Your dedicated Velocity project manager and on-line project tracker will manage all aspects of the implementation including:
Site Surveys
App implementation and config
Device branding, build, shipping
Device deliver and commissioning
User Acceptance Testing
Go-Live support and handover
MSP-Grade Service Management
As you would expect from a team who worked for IT MSPs, we provide you with MSP-Grade Service Management and reporting, which perfectly compliments the way you manage your Digital Workplace service:
ITIL aligned processes
Monthly/Quarterly Service Reviews
Continuous Service Improvement
Customer Success Management
CSAT/NPS Surveys
24/7 Service Monitoring
Service Credits (Gold Service Tier)
Industry-leading Quality
We recognise that to be an IT MSP partner of choice, we need to have the highest levels of standard for quality, corporate social responsibility (CSR) and decarbonization of any Smart Locker solution provider, which is why we have:
ISO9001 Quality Management
ISO27001 Information Security Management
EcoVadis Silver Award for Corporate Social Responsibility
We are a Carbon Neutral business
Every Device you buy is certified Carbon Neutral
Velocity vs Other Smart Locker providers
How do we compare?
There are lots of Smart Locker manufacturers out there.
Most of the leading ones will say that they "integrate with ServiceNow" but there is a very big, very expensive difference between "possible" integration and a complete Built On Now, ServiceNow-certified application, designed from the ground up for IT MSP Digital Workplace support.
Velocity Smart Collect™ is the result of 5 years of research and design with continuous ongoing development.
Each of our 3 or 4 upgrades per year not only keeps us certified with the latest version of ServiceNow, but also adds new features and improvements which our customers get as part of their ongoing service.
Many IT MSP's and direct clients we have spoken to have told us how they have spent hundreds of thousands of dollars (and in some cases millions of dollars) trying to integrate and connect their own instance of ServiceNow to another manufacturers Smart Locker platform. In every single case, each of the companies we spoke to were forced into giving up, their projects cancelled or abandoned, with years of work wasted.
Which is why each IT Managed Service Provider we meet becomes a partner.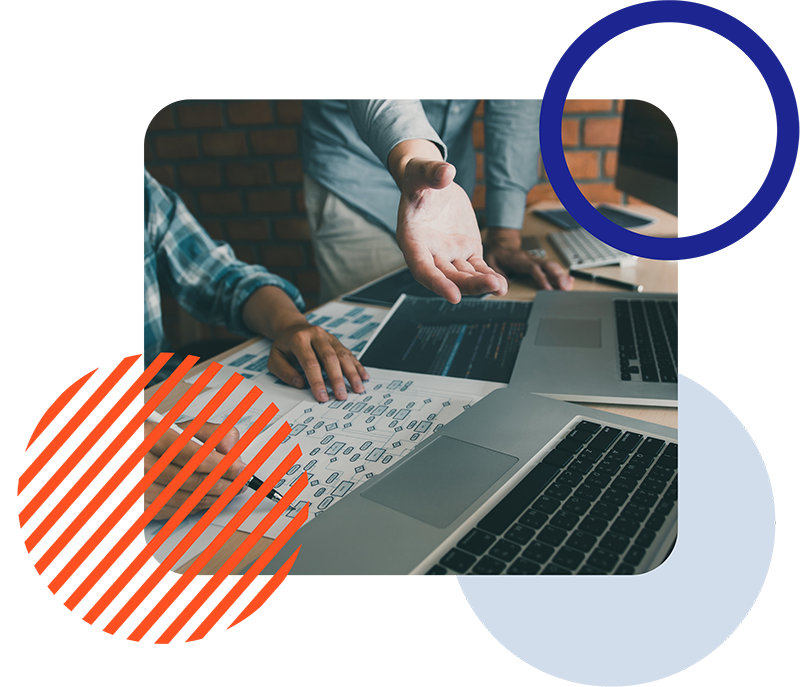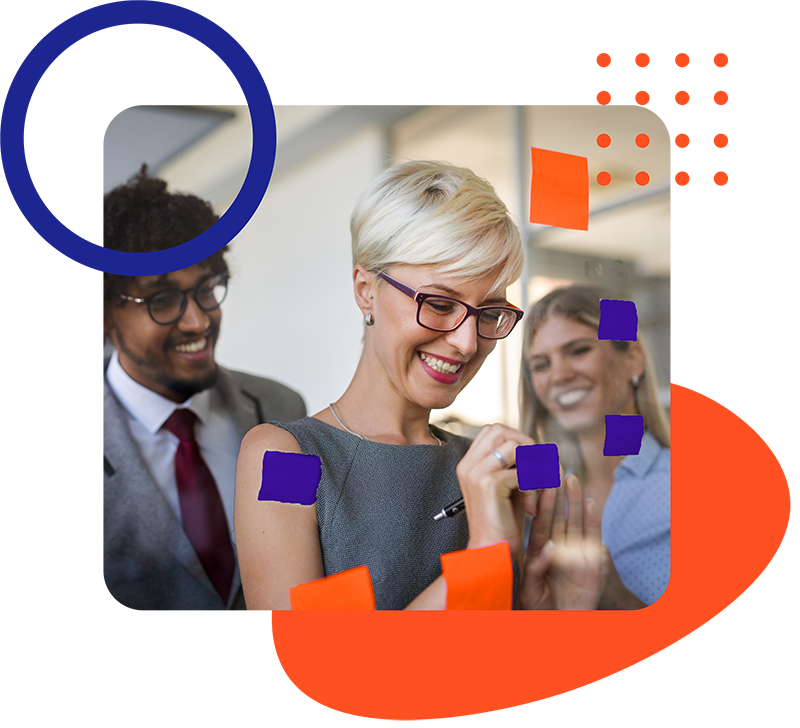 We are the logical choice for IT Managed Service Providers
- No other Smart Locker manufacturer is a certified ServiceNow partner.

- No other Smart Locker manufacturer provides "ServiceNow integration services"

- Most Smart locker manufacturers do not provide end-to-end project management, global logistics, commissioning and installation AND application implementation and configuration services

- Most Smart Locker manufacturers are not geared up and capable of meeting the stringent end-to-end Service Levels, ISO Quality standards (ISO9001 and ISO27001), standards required by most IT MSPs today

- No other Smart Locker manufacturer is committed to Net Zero and is Carbon Neutral
Velocity Smart Collect™ vs Alternative Solutions
Velocity Smart Collect™ is the only Smart Locker system which gives you the benefit of fully automated zero-touch collection and delivery.

Through the power automation we are the only Smart Locker system provider who can actually lower the cost of your Digital Workplace service, providing the highest Return of Investment with the greatest range of features: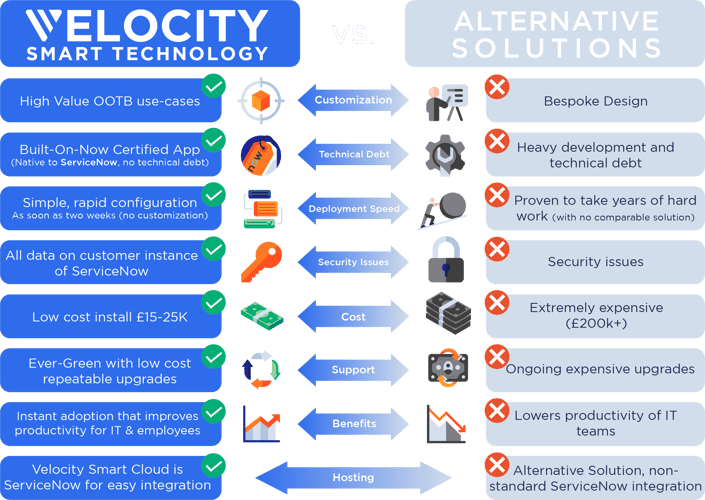 HOW TO WORK WITH VELOCITY
The Velocity Smart Technology Authorised Partner Programme
Partner with Velocity Smart Technology to maximise the benefits of Smart Lockers as part of your Digital Workplace offerings.
Velocity Smart Technology's Approved Partner Programme provides a wealth of benefits for both Authorised Service Partners and Authorised Resellers.
Velocity's Authorised Partner Programme is tiered (Platinum, Gold, Silver and Bronze) based upon the number of Smart Devices you sell each calendar year - the more you sell the greater your discount prices.
By becoming one of the growing IT MSP and IT Resellers who are part of our Authorised Partner programme, you get immediate access to a range of benefits which can help you to increase your revenue and win rate overnight.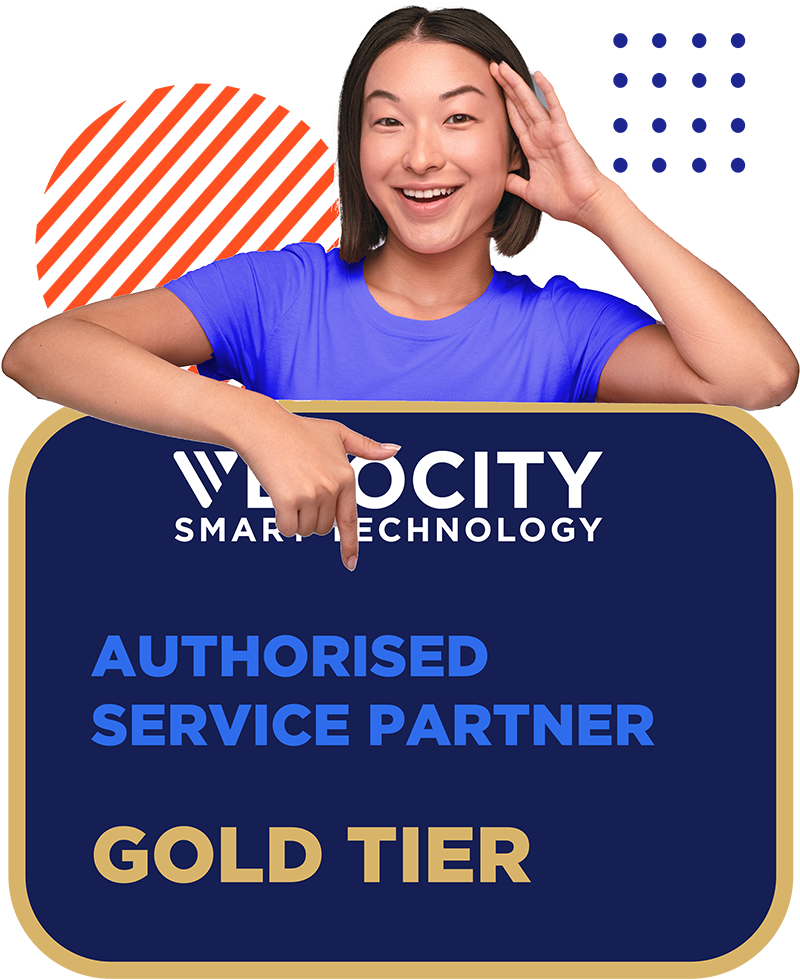 Service Partner 800px
Approved Service Partner
As an Authorised Service Partner you will be given everything you need to integrate Velocity Smart Technology into your Digital Workplace services.
Volume-based pricing & Partner tiers
Access to Velocity Resource Hub
Access to Velocity Marketing and Sales assets
Tailored Branded On-Line Sales Demo
Discounted Smart Devices for Customer Demo Centres
Partner Training (Sales and Solution Design)
Support Staff Training and Certification
Dedicated Customer Success and Channel Manager
reseller 800px
Approved Reseller
If you just want to sell Velocity Smart Technology, then our Authorised Reseller programme makes it easy. Just signup and you can start winning deals immediately:
Volume-based pricing & Partner tiers
Simplified Reseller Agreement commercials
Access to Velocity Marketing and Sales assets
Tailored Branded On-Line Sales Demo
Partner Training (Sales Design)
Dedicated Customer Success and Channel Manager
If you want to apply to become a Velocity Smart Technology Authorised Partner today just click on the link below