WELCOME TO THE FUTURE OF IT SUPPORT
Welcome to Smart Vending™
We recognise one size does not fit all and there are various business scenarios and challenges that need different, yet elegant, solutions.
This is why we have a range of products to suit your business needs. Our Smart Vending machine allows your business users to access low value, high volume items like keyboards, headsets, charging cables or other computer peripherals at the touch of a button.
Plug & Go
Cloud based, WiFi/3G connectivity – simple simplicity.
Verified Vend
Patented Verified-Vend Technology. Senses and confirms each item dispensed. With padded delivery bay to safely dispense sensitive or fragile items.
Extremely Configurable
Tailored to fit your specific items to ensure performance and quality. Adjustable shelf height & Tray configuration for a wide range of shapes and sizes.
Reporting & Tolerances
Report & Restrict. Cloud-based technology ensures stock and transactions are reported and only authorized people can select certain items, with ability to limit items over time. Stock tolerance alerts.
Versatile
Versatile uses -Suitable for any low-value items and operations moving. Keyboards, headsets, spares, cables, or whatever else your business needs.
Secure
Encrypted cloud integration. No hard drives, no viruses, no data synching, no GDPR concerns. Supports barcode, proximity card, magnetic strip, or keypad entry user ID.
WHY CHOOSE VELOCITY SMART VENDING
Our Unique Technology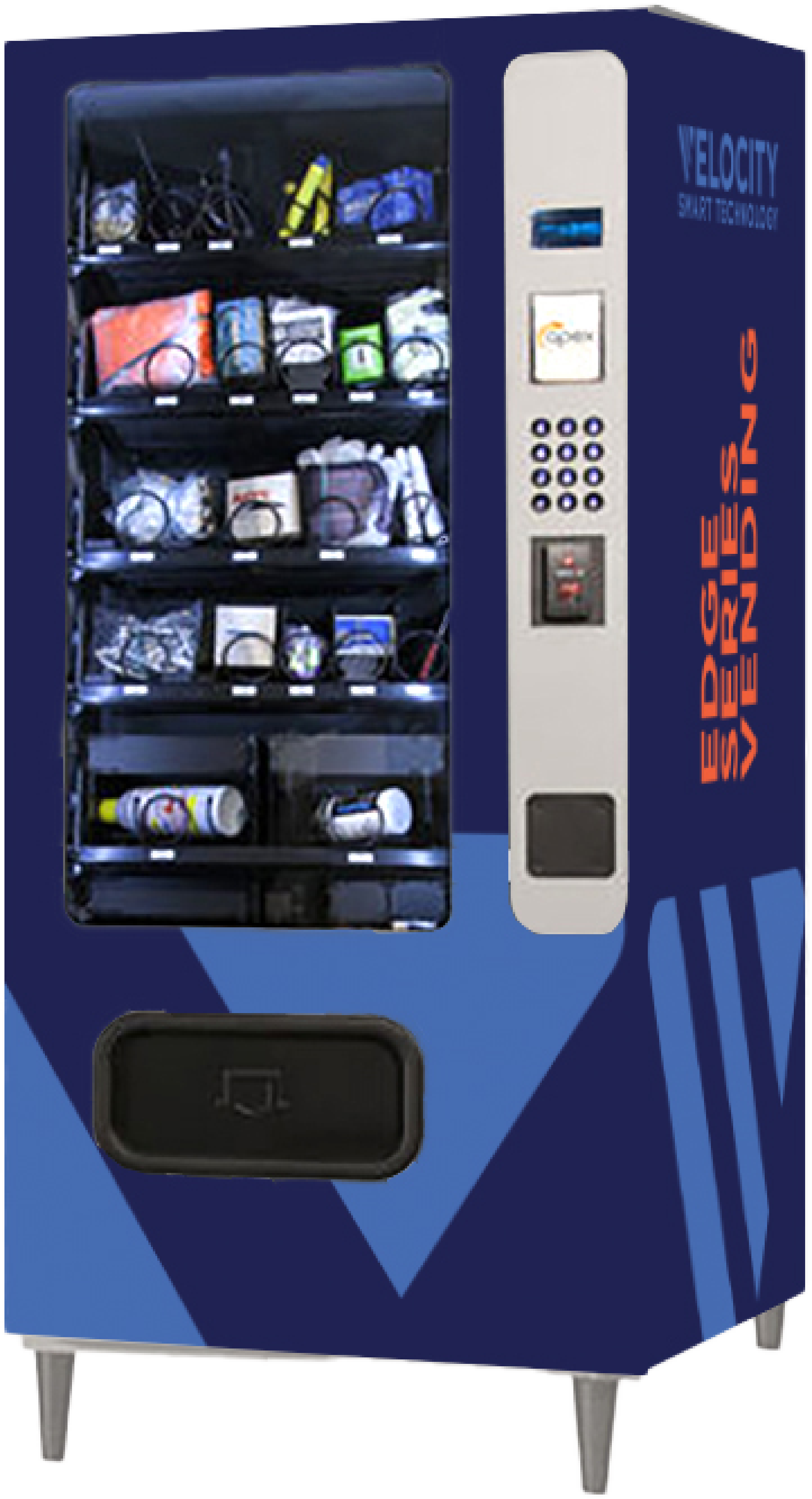 As we are all aware, IT requests can often take up valuable time from both your IT support staff and end-users, but our Smart Vending solution will enhance your support offering as well as making your user experience both seamless and easy.

Easy access to low value, high volume items
Automated Stock Management
Effective coverage for large campuses