Technology has come to the rescue of many businesses since the world was flipped upside down in March 2019, proving that 'necessity is the mother of invention'. Huge swathes of the office-based global economy switched to remote working and reduced their daily commutes to mere metres in their own homes, fitting their working hours around the demands of their home/personal lives.
You might argue that this wasn't anything new, many companies and industries have had the capacity to enable remote workforce for a while, however, the scale of adoption even by many less traditional business models, has been remarkable. We can have little doubt that if the pandemic had hit us ten years ago, before the wide uptake of cloud computing, the economic impact would have been far greater.
Thanks to remote working, productivity was largely resilient despite all the challenges, and work has continued throughout the pandemic, albeit requiring some significant adaptations. However, a byproduct of the remote working revolution is a number of almost existential questions: Is there any need for major cities anymore? What happens to the office? Will anyone dress smartly ever again? And crucially… What technology do you actually need to enable an effective remote workforce?
The first and immediate needs for enabling remote work are connectivity, security and collaboration. For example:
- Basic IT Hardware -A desktop or laptop computer, a stable wifi connection, mouse, and smartphone, plus a set of earphones or a headset. These should have been supplied, subsidised or reimbursed by an employer.
- 'Hybrid' IT Support – The old IT support model was based upon having a fixed number of IT support staff on site to provide support for that building. Clearly that had to change in a remote work environment, with a new system.
- Smart Lockers - A centrally located IT hardware-vending smart locker is a wise investment to dispense and distribute IT hardware out of business hours, in a self-service and Covid secure manner, and as part of a redesigned 'hybrid' IT support solution.
- VPN – a virtual private network is still a critical requirement – this provides a secure information conduit through public internet connections.
- Network Security & Protection – Make sure that you have backup solutions, protection against hackers, firewalls and antivirus protection. Always opt for business-level solutions and keep on top of updates.
- Cloud-based Collaborative software – Microsoft Teams, Slack, Cisco Webex Teams or G-Suite have witnessed huge adoption rates. Shared documents with tracked changes have been a game-changer in terms of productivity, visibility and accountability. The benefits are so clear there will be no 'going back'.
- Project Management Tools – Essential pieces of software that have enabled efficient collaboration, delegation and co-operation between remote teams. Platforms such as Trello, Monday or Asana, allow you to assign tasks and deadlines remotely, and keep track of workflow with a clear visual interface.
- Video Conferencing platforms – We are all now surely familiar with Zoom, Webex and Slack etc. – but there are still regular issues during calls. Investing in some basic training for employees can pay dividends in productivity gains.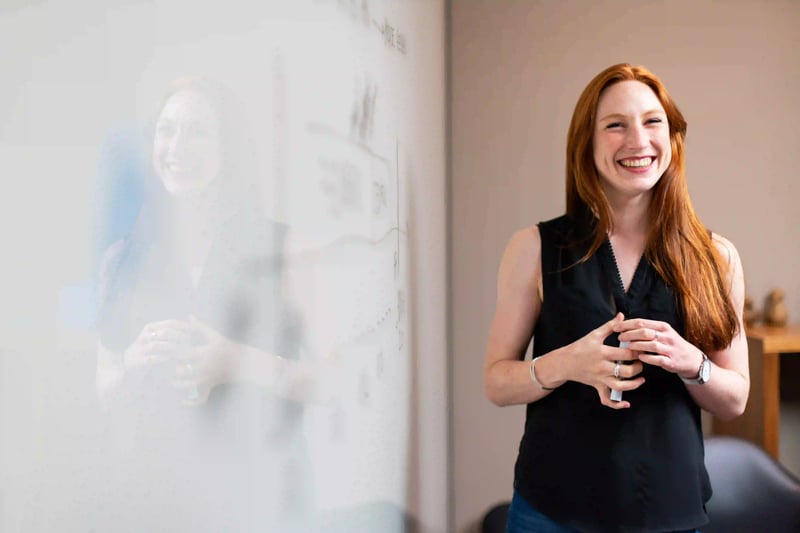 A New Paradigm for Remote and Hybrid working.
While software solutions have risen to prominence, helping employees to hold virtual meetings, remote project management and collaborative work – one of the office-based delivery models that still requires digital transformation is IT support.
The system for IT support, based around a fixed number of on-site IT personnel providing support for staff in the building, no longer meets the needs of a remote workforce. The challenge is increased by the fact that remote work tends to be spread across non-standard work-hours, that wrap around childcare, home-schooling or other individual responsibilities.
The new hybrid or asynchronous way of working requires a new IT support operating model, encompassing a mixture of flexible IT support staff, remote helpdesk-based software support, and if required, a network of Smart Lockers to enable replacement hardware provisioning outside business hours, and in decentralised locations other than the office.
A survey from the ONS conducted in 2021 said that 85% of working adults wanted to continue using a hybrid approach to work in future. Whilst employee demand is high, there is uncertainty among businesses, with 32% stating they were not sure what proportion of the workforce will be working from their usual place of work in the future.
Indeed, Roger Barker, Director of Policy at the IoD, was keen to stress that there were important human considerations to address regarding remote work: "Working from home doesn't work for everyone, and directors must be alive to the downsides. Managing teams remotely can prove far from straightforward, and directors must make sure they are going out of their way to support employees' mental wellbeing."
The absence of a physical shared work environment may require a reduction in hierarchy so as to allow for employees to feel they can share their thoughts and enhance creativity.
Ultimately, an entirely new working culture, with its own standards and orthodoxies is emerging from the shift to remote working – and the business organisations now profiting from this change have been the ones who made sure to play an instrumental role in creating it.