Anthony Lamoureux, CEO of Velocity Smart, a global provider of smart locker solutions
It wasn't too long ago that CIOs were fighting for their "seat at the table" for important business decisions. One global pandemic later, and CIOs are seen as key advisors and leaders of business innovation.
The impacts of the pandemic have turned many organisations on their heads. It has proved to be the motivation that has helped CIOs in convincing the entire board room to adopt changes, which they have long known their organisation desperately needed to make.
Technology has been instrumental in the accelerated digital transformation we have been watching cascade across several industries. As new norms of working in a hybrid world are now being established, the role of the CIO will be key in advancing automation, improving productivity, and driving digital dexterity across the enterprise.
Leading cross-functional teams and upskilling beyond the technology organisation will be key to enabling new ways of working in 2022 and beyond. But as we look to the future, what are the areas that savvy CIOs will need to concentrate on over the course of 2022?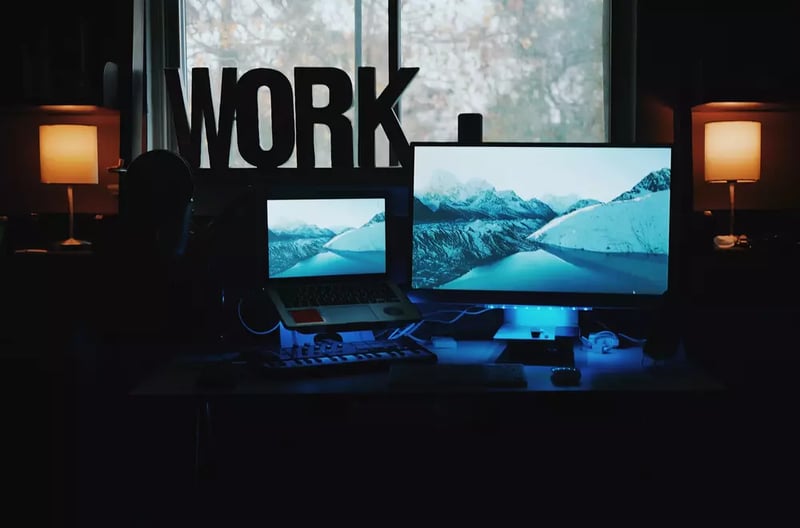 How can technology support long term hybrid working conditions?
There is no argument that hybrid working is here to stay. So in order to ensure employees are kept both happy and productive, CIOs should be looking to (if not already making progress) making long term, robust plans to future proof their new ways of working.
Of course, forms of hybrid working have been a reality for some considerable time, just only for a very few select employees, in more specialist roles. However, with the catalyst of the pandemic forcing the hands of many organisations to rapidly scale up remote work and, in many cases, introduce remote work for the first time.
The CIO has arguably been extremely busy, overnight becoming a significant part of productivity and improved employee experience and technology can provide great assistance, from helping to plug gaps in the security of the organisations IT network, to moving manual processes to automated ones, such as the ordering of IT equipment, to contributing to a sustainability strategy and aiding in talent recruitment and retention.
Technology, such as smart lockers, can play a vital role within a hybrid remote work model, by supporting a formal, scalable IT policy that will support employees, no matter where their workspace is located.
A centrally located IT hardware-vending smart locker, is a wise investment to dispense and distribute IT hardware out of business hours, in a self-service and Covid secure manner and as part of a redesigned hybrid IT support solution.
How does a CIO implement improvements?
As 2022 steams ahead, CIOs are arguably the guardians of the modern organisation and it is clear that technology, especially IT, is having increasing pressure placed on its shoulders by the very nature of hubris working and the demands that it brings.
With the CIO being at the centre of the organisational digital dexterity universe, having the ability to implement significant improvements is an essential part of their remit - but in order to deliver this, what do they need to do
One way in which CIOs can deliver the goods is to look to adapt new ways of working, as well as automating low value, high touch tasks, such as ensuring their employees have access to IT equipment needed for them to remain operational. By accelerating their organisation's digital transformation, CIOs should consider sensibly automating processes which are time consuming and where by their automation, other parts of the organisation can become more effective.
Of course, the challenge for most CIOs is to guide and support teams throughout the organisation to focus on the prioritisation and allocation of IT resources, which is where smart locker technology can provide benefit.
Smart lockers enable IT Support Teams to quickly, and easily secure, manage and distribute hardware. Through the implementation of smart lockers, CIOs can save their organisation valuable time, resources and therefore - money by allowing for broken equipment to be deposited and new equipment collected without the employee waiting around, or needing to travel long distances. Employees can simply log their support request in their support portal and swap out their equipment at their closest hub.
CIOs are trailblazers!
With the CIO firmly at the helm, the hybrid way of working which is universally adopted screams out for a much more dynamic IT support operating model than in the past. A model which CIOs can design and control. Models which encompass a blend of flexible IT support staff, remote helpdesk-based software support and potentially, a network of Smart Lockers which enable replacement hardware provisioning outside business hours, and in decentralised locations other than the office.
Ultimately, an entirely new working culture, with its own standards and orthodoxies is emerging from the shift to remote working – and the business organisations now profiting from this change have been the ones who made sure to play an instrumental role in creating it.
The CIO is uniquely placed to integrate technology into, and place it at the very centre of organisational operations.This will not only help organisations to survive, applying the right technology, in the right way will help organisations thrive in the new 'normal'.