Stuart McDonald, COO of Velocity Smart Technology, the Smart Locker provider
Economists believe there's a 50-50 chance of a recession hitting the UK in the next 18 months.
The economic outlook in the UK is much more complicated than in other developed nations. While they too, have been battling the toxic combination of external economic forces – including the war in Ukraine – the UK is also battling with the too pronged challenge of higher import costs and a weaker pound because of Brexit.
And even if, by some miracle, the definition of an official recession is not met in the next 18 months, the UK still faces a lengthy period of economic downturn.
Past financial crises proved that acting fast and preparing is key, but what steps can chief operating officers take today to protect their businesses tomorrow?
Here are the key things that COO's should be looking to consider to ensure their business can navigate the current climate and impending recession, plus some work-in-practice examples from Velocity Smart.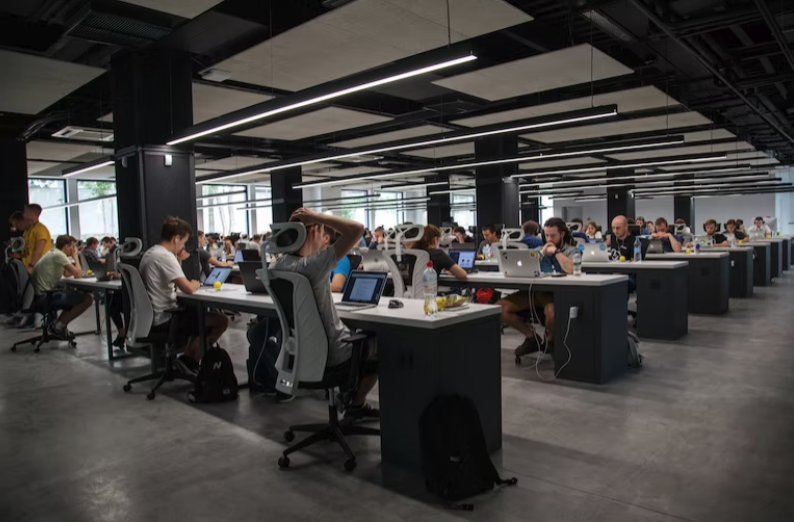 Supply chain diversification and resilience
Recessions tend not to impact industries or sectors equally – but those businesses that are already starting to broaden their supplier base to prepare for the expected economic downturn later this year could be in a greater position.
Businesses should look to adopt a strategic mindset during this period of uncertainty by diversifying their supply chains and products to ensure business continuity and embracing emerging digital technologies.
For example, at Velocity Smart we have already engaged our key suppliers and partners at the beginning of 2022 to agree a mitigation action plan, which included:
Making agreements with our suppliers to hold more stock in the interim so both our businesses can continue to sell should there be supply disruptions.


Diversifying our supply chain to include other products, which not only strengthens the availability of supply, it brings new features to fulfil other customer use-cases and industry needs and gives us a greater global reach to serve more customers.


Introducing a new centralised Global Spare Parts Support Model where we have pre-stocked key components readily available to fix issues and build new devices, rather than relying upon our partner supply chains in the first instance. This gives us certainty, internal control and the ability to maintain quality of service.
Forward thinking
Business leaders need to put their thinking caps on and ask themselves, "where can we build revenue streams from existing products or services?"
In tough times such as these, finding new revenue streams can be a great way to make up the lost income and keep the company afloat.
Is there an emerging market for products or services that could help in a recession – this could be a simple reframing of your solution and the value it could add to your client base.
You can take stock to think about how you can add value to your customer base. If you are selling a service that has seen demand decrease, can your team start to offer a loosely connected service or sell add-on products related to that service to increase the average purchase size?
If sales have temporarily decreased because customers have less money to spend, what are some ways to build goodwill in the meantime until things bounce back?
For example, at Velocity Smart we assessed potential marketplaces and ways to increase value for our customers, and came up with the following strategies. Here are the examples as work in practice:
Retrofitting our Velocity Smart CollectTM solution using clients' existing devices. As the hardware is a large proportion of the cost, it means customers can benefit from our modern cloud management solution at a much lower cost.


Expanding our

ServiceNow

Smart Collect™ App to combine IT Asset Management and Parcel Delivery Management. This allows companies to realise benefits across multiple departments, hugely increasing the solution value and allows any associated costs to be split between different department budgets.


Partnering with

Econocom

to offer operational expenditure friendly leasing and rental models that allow our customers to spread the total cost of our solution evenly over the term, in easy to manage monthly or quarterly repayments.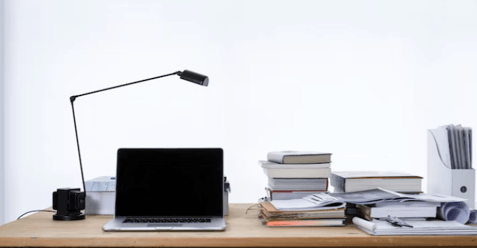 Invest in technology
This could be confusing to even consider investing in and launching or developing a new product or solution whilst simultaneously preparing to "batten down the hatches" but it does remain a viable approach.
Incorporating digital technologies into business operations should still be prioritised. Typically during financial uncertainty, most companies implement aggressive cost-reduction measures to counteract the economic disruption and tend to include a reduction in tech investments.
However, such reductions overlook the fact that loss of productivity due to poor performing equipment is a billion pound problem for the UK economy.
As much as it may be hard to even contemplate loosening the purse strings, businesses do need to continue to invest and support technology to reduce downtime by finding ways to reduce losses from productivity.
Whether it's shifting processes and systems to the cloud, investing in more and better IT support or bringing in new solutions like Smart Lockers, the resources are available for businesses to succeed in the future and bring productivity down.
The consequences of not doing so could be catastrophic in the long-run.
Don't bury your head in the sand.
In times such as these, it can be tempting for businesses in such times to simply bury their heads in the sand and wait for everything to blow over.
Hindsight is a beautiful thing, and we know that this strategy has worked poorly for many in previous recessions. The companies that can maintain their momentum will have the best chance of making it to the other side of all this in one piece.
This time is an opportunity to improve your business and offerings. Take advantage of it.