Mass resignations have seen businesses place a bigger emphasis on offering flexible working, but they can't realistically offer this with outdated technology and support practices, argues Anthony Lamoureux, CEO at smart locker provider, Velocity Smart.
Outdated working practices, burnout, and the lure of greener grass elsewhere has seen millions of UK workers quit their jobs, leaving a lot of businesses left with gaping holes to fill. 24% of workers are actively planning to change employment because of a mixture of work from home burnout and a high number of vacancies, according to research by Randstad UK.
Businesses have been snail-paced in reacting to employees who have felt the strain over the past couple of years. Employees are reacting, however, by reevaluating whom they work for, how they work, and even why they're doing the work in the first place.
The 'Big Quit' is happening today. Businesses that bury their heads in the sand will soon find office spaces empty for an entirely different reason than the pandemic.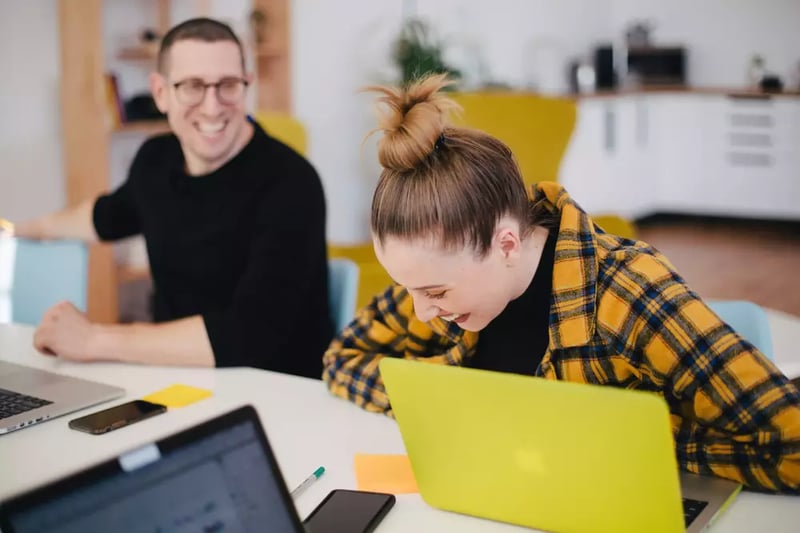 Employees driving new working practices
Employees aren't just interested in achieving a more favourable work-life balance anymore, they're expecting it. Employers are no longer in the driver's seat, and a stubbornness to change is seeing businesses lose staff and unable to attract new hires.
Gartner suggests that more than 70% of information technology workers are looking to change jobs this year. To help reduce turnover, workers want employers to adopt a more 'human' approach as well as better working hours, more productive meetings, and greater flexibility.
Other research backs this up, with the vast majority (83%) of office workers wanting flexible working to stay and be able to work wherever and whenever suits them best. There are also serious talks around for day working weeks in the UK, while hybrid working environments are now long-term fixtures at most businesses.
Businesses are under an enormous amount of pressure to completely change the way they've been operating, driven by a job market hell-bent on keeping the luxuries they've been gifted over the past couple of years.
A global shortage in skilled workers, especially in tech, has seen elevated salaries and benefits being thrown around like confetti. Add to this economic pressure from rising prices, inflation, and the cost of living means businesses are having to make the most of what they have right now while trying to combat employee burnout and unhappiness.
But businesses don't need to rip up the handbook and start from scratch. Instead, what they need to look into is how they support employees right now so that they can start to facilitate small changes that can make a big difference to employees.
Can technology attract and retain talent?
To cope with this change, businesses that have embraced the latest innovations in technology that are likely to see healthier, happier employees.
Whereas just a few years ago we were struggling to communicate and collaborate with teams across the world, there are a host of different platforms and services that have completely removed this obstacle. With working in different geographies and time zones now less of an issue, technology has helped open up new routes to market and opportunities to hire talent from abroad.
But it's not just email, Slack, and Zoom that have reigned supreme. As workers crave more flexibility, including new ways and places of working as well as flexible hours, this requires technology that can support this new model.
Attracting new hires could be something as simple as offering a brand new laptop, work phone, or tablet. But it could also be more complicated, such as being able to explain how effective collaboration would take place if they are working remotely or offering services that allow employees to switch off after working a certain amount of time.
For those existing employees that have been working remotely, one of the biggest issues they've faced is being able to quickly resolve tech issues. One way companies are fighting this is by placing smart lockers - vending machine-type facilities that store replacement hardware - closer to new places of work, offering contactless services that work around employees and get them back up and running that same day.
To help with the issue of burnout, automated project management tools are completely removing a lot of the admin-heavy tasks that used to weigh staff down. Workflows can turn email replies into actions, while instant messaging and collaborative features make it easier to manage people even when they're not in the same location or time zone.
Technology might not be the saving grace that businesses expected, but having tools and services that help embrace and improve flexible working could be the decisive factor in attracting and retaining talent.
Technology that empowers employees
Global skills shortages and an increasingly demanding job market will continue to threaten business growth and innovation. Putting the right solutions in place that attracts the best talent, keep them on board, and help them grow should be a top priority for businesses currently facing these issues.
There's no one solution or a single piece of technology that will help businesses stop employees from leaving. But investing in services and tools that provide the type of flexibility and support that new and current staff demand is one big step in being able to keep and hire talent.